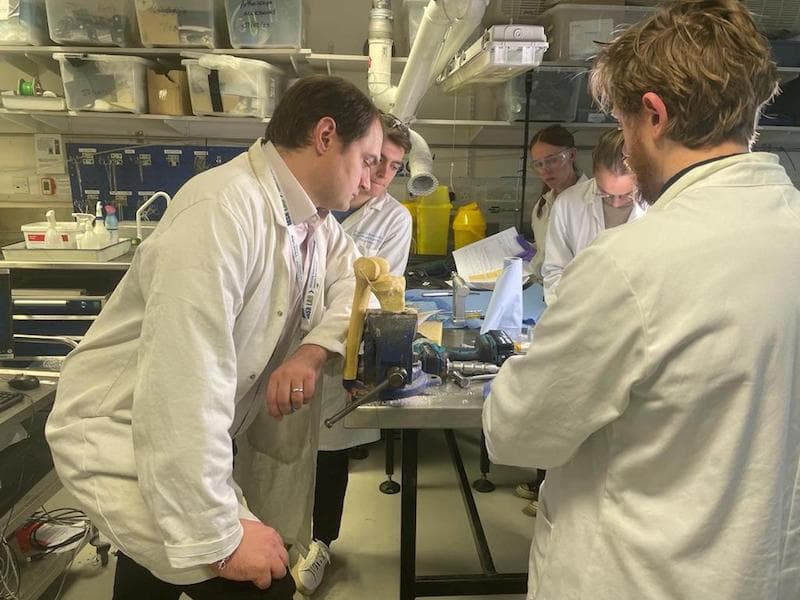 About Us
OSSTEC is a London based spinout founded in Imperial College London. We have brought together a team from a variety of backgrounds, balancing technical and market expertise with a blend of ambitious drive and expertise gained through years of experience in medical devices.
To achieve our goal of providing a knee implant that improves the lives of millions of people, we are working to bring our device from lab to the operating room, used in hospitals worldwide.
The Team
Meet the OSSTEC team
OSSTEC's team combines engineers, surgeons and commercial expertise. We have decades of experience in developing and commercialising technologies at the forefront of science and bringing innovation from the ideation phase to life changing medical solutions.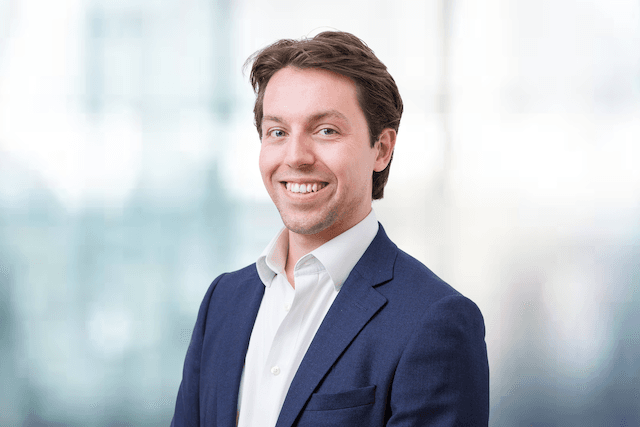 As OSSTEC's Founder and Chief Executive Officer, Max's role focuses on company vision, strategy and growing OSSTEC's team. Prior to founding OSSTEC, Max worked with OSSTEC's founding team to research and develop OSSTEC's underlying technology; biomimetic 3D printed structures for orthopaedics.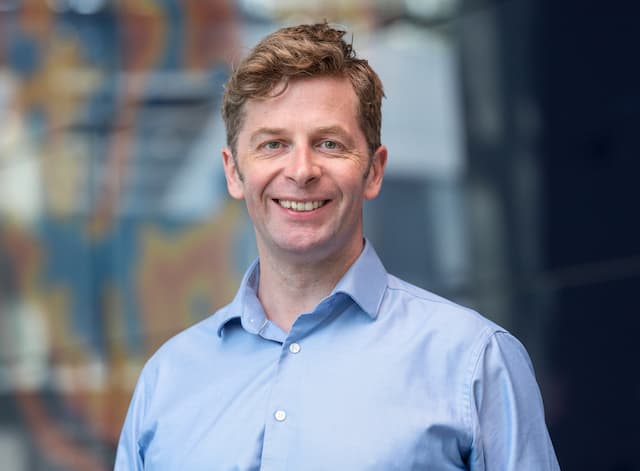 JJ is the Chief Technical Officer at OSSTEC where he is responsible for technology strategy, new product developemt, R&D and risk management. He was previously a R&D Engineer at Finsbury Orthopaedics and Founder/Director of Additive Instruments.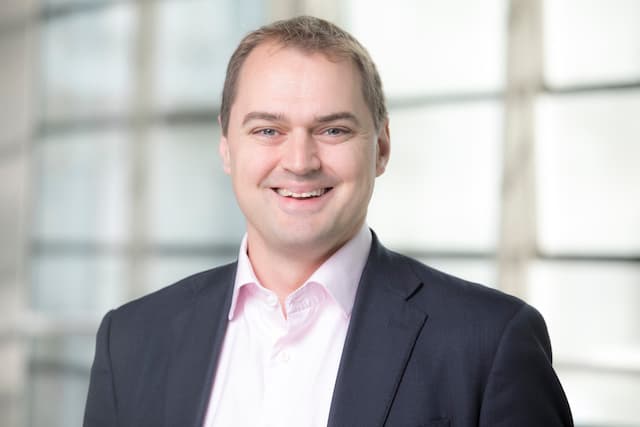 Alex is the Chief Clinical Officer at OSSTEC where he leads on clinical design, ensuring that OSSTEC's products are designed with patient needs and surgeon usability at their heart. Alex is a consultant orthopaedic surgeon, internationally renowned for his expertise in partial knee replacement, and a leading researcher in orthopaedics.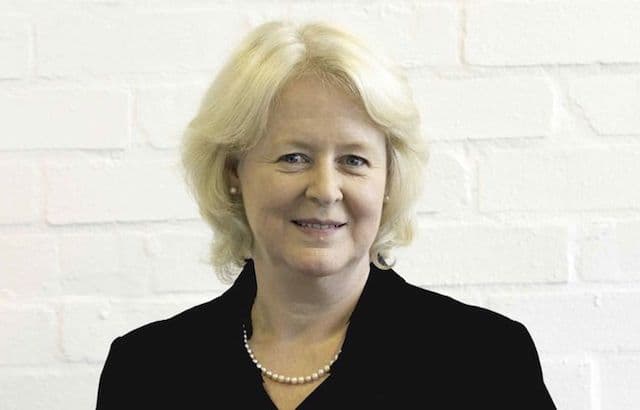 As Chair at OSSTEC, Dominique brings to the Board her experience as a non-executive director, life sciences company founder, angel investor and venture mentor, along with practical understanding of product and business development in the medtech sector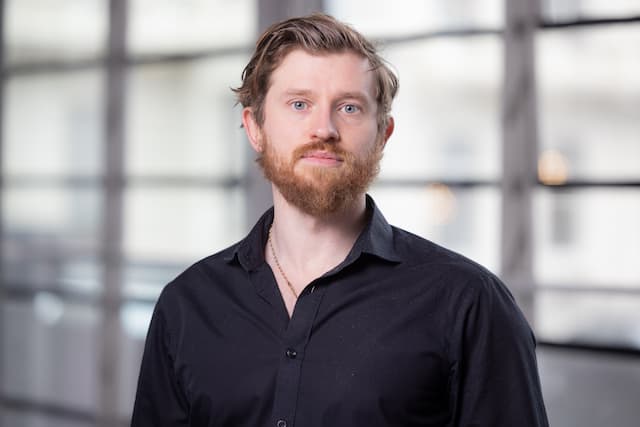 As Senior R&D Enigneer, Arron's main role is the design & development of the surgical instrumentation and implants. Arron brings over 10 years' experience working as an engineer in various fields of medical devices to the company, including experience of the orthopaedic industry from his time at Depuy Synthes.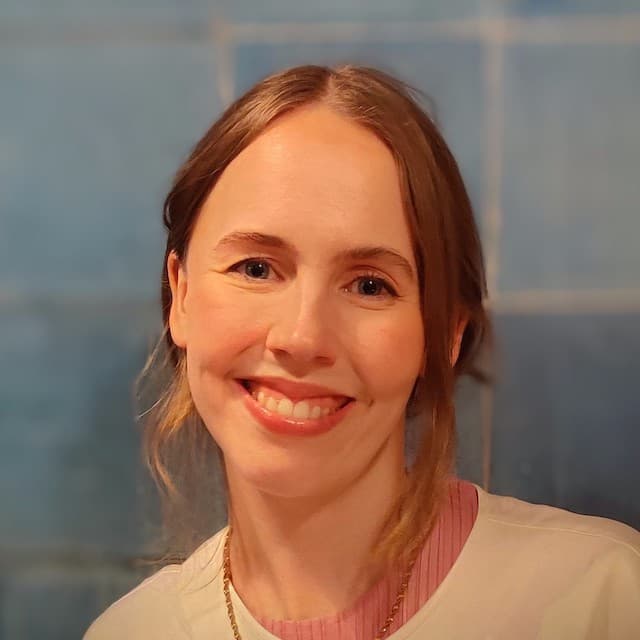 Jennifer brings expertise from her computational PhD focused on bone health and partial knee replacements to her role as an R&D Engineer at OSSTEC. Within the company, she is involved with the testing of the implant to ensure its safety, function and stiffness-matching ability, as well as lending her broad knowledge of the orthopaedic scientific literature to aid in design and development.
Dr. Jennifer Stoddart
R&D Engineer
LinkedIn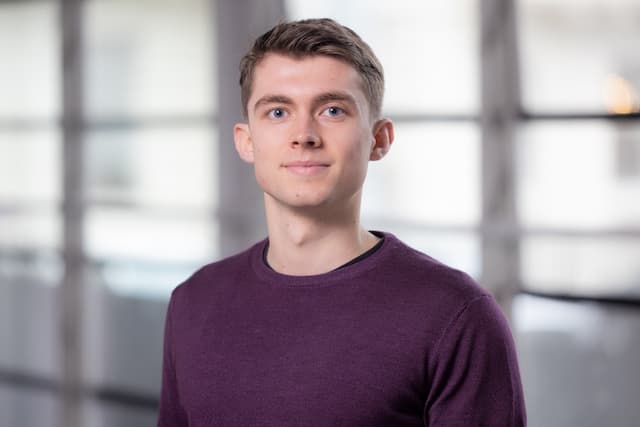 Frederik joined as the first employee of OSSTEC after completion of his Masters of Mechanical Engineering at Imperial College London, where he worked on designing the first tibial implants for the company in his final year project. Working as an R&D Engineer at OSSTEC, he is mainly focused on designing the implants.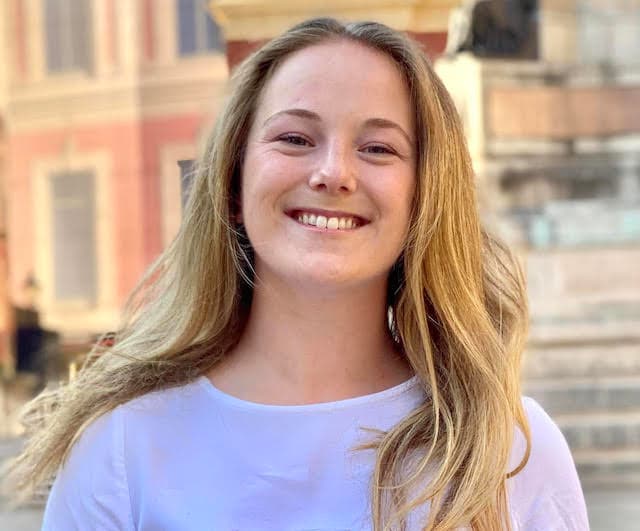 As R&D Engineer, Hana's main role is the design and development of the surgical instrumentation. Bringing experience from industry and research, Hana was previously an R&D Engineer with DePuy Synthes, and specialised in early-stage medical devices as a Researcher at Imperial College London.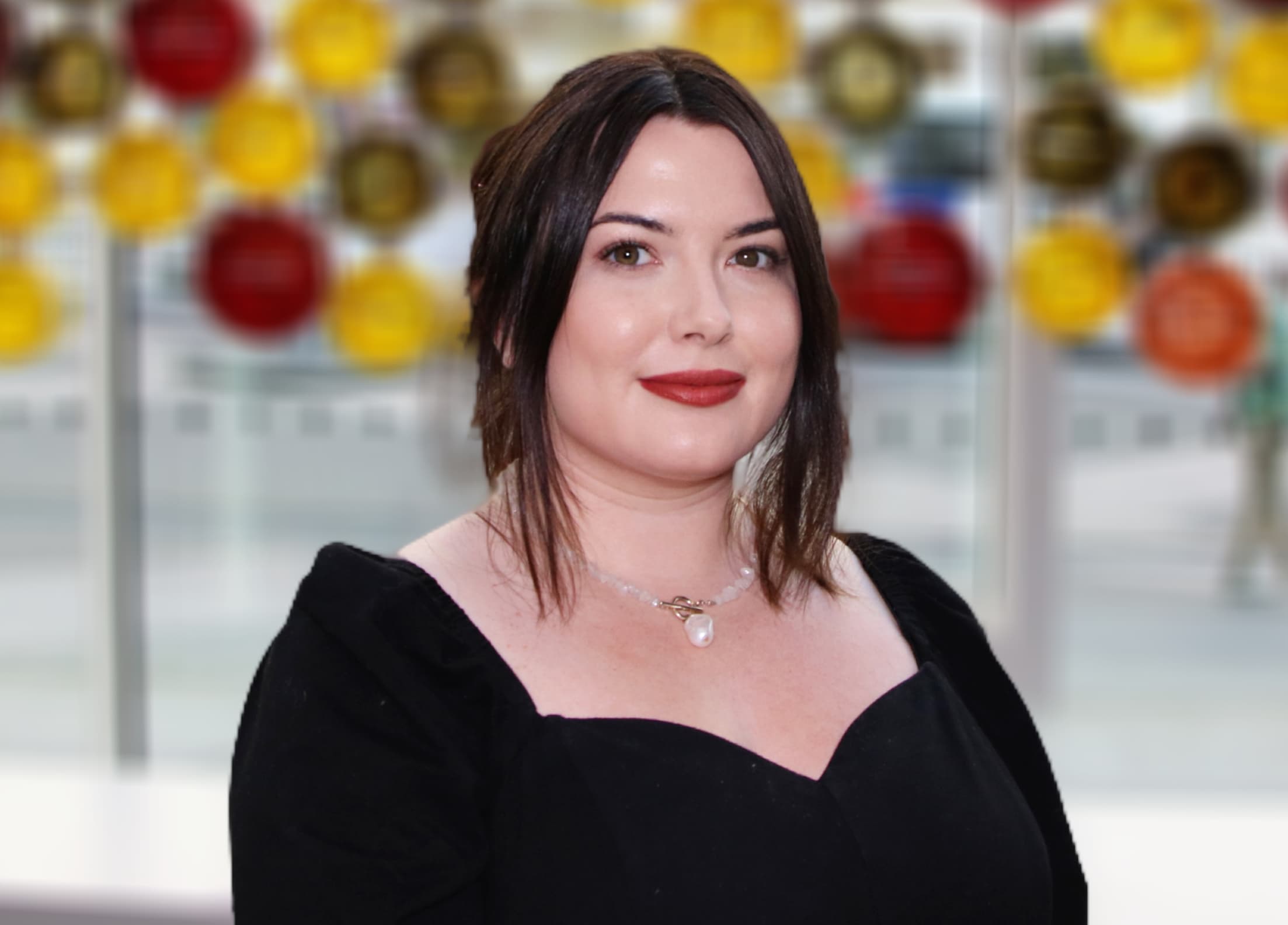 As the Regulatory and Quality Lead, Jess is pivotal in securing OSSTEC's market access, expertly navigating submissions and audits. She is responsible for regulatory compliance and oversees the quality management system. Jess brings 10 years of experience in regulatory compliance and quality assurance for medical devices.
Jess Allen
Quality & Regulatory Lead
LinkedIn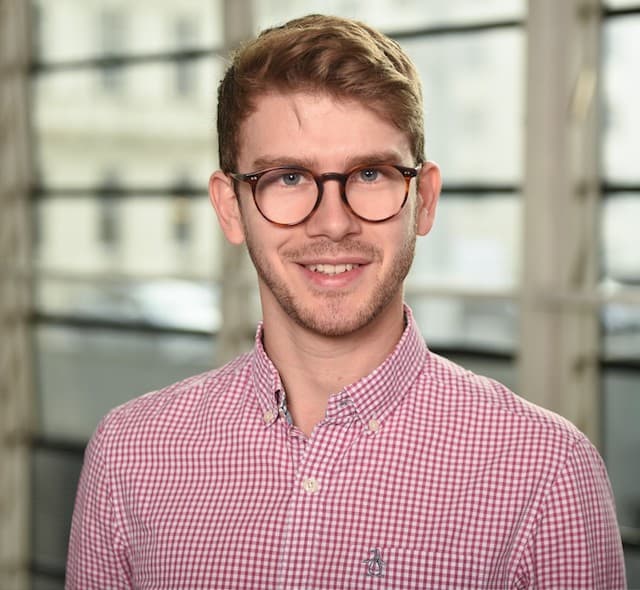 Ruben advises OSSTEC on commercial partnerships as well as aspects of device development. His experience from his own successful partnership and exit to one of the 'big-4' orthopaedic companies gives Ruben a unique perspective to advise on OSSTEC's ambitious journey.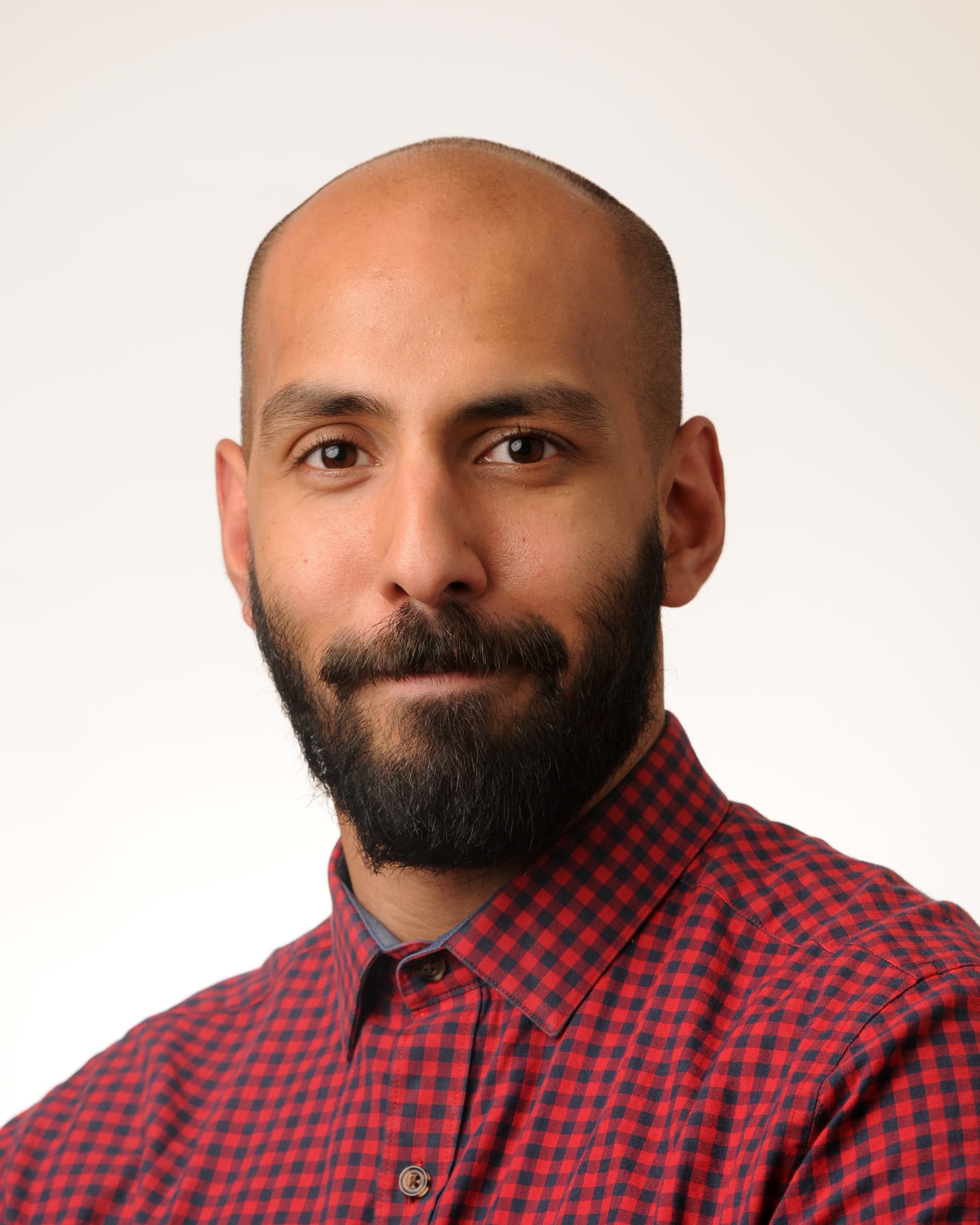 Shaaz advises OSSTEC on all things additive manufacturing, with over 10 years experience in the field of AM and orthopaedics. He was previously head of additive manufacturing development at Stanmore Implants and was Founder, Director and CTO of Additive Instruments.
From Vision to Reality
From our 2013 roots researching 3D structures at Imperial College London to our evolving team and patent portfolio in 2023, OSSTEC's journey reflects a deep commitment to innovation in biomimetic structures.
2023
Research on biomimetic 3D printed structures begins at Imperial College London's Biomechanics group
Innovative software & method to prepare porous structures for metal 3D printing is developed
Award winning research on bone structure and 3D printed biomimetic implants
First animal studies showing benefits of OSSTEC's 3D printing technology
£75k Accelerator Funding: MedTech SuperConnector
Opinion from 60+ key opinion leader surgeons globally
First proof of concept in human cadaveric studies
£75k Accelerator Funding: Royal Academy of Engineering & InnovateUK
First 2 employees join OSSTEC
£1.2M oversubscribed seed round (VCs & subject experts)
OSSTEC's team grows to 7 employees
ISO:13485 QMS implemented
IP portfolio growth (5 patents spanning global markets)
Research at OSSTEC
Years of groundbreaking research at Imperial College London led to the development of the technology driving OSSTEC. Further research studies support the development of the innovative implants we have designed. Explore our publications below.
Showing 0 of 0 publications
No results found. Please try another search or
reset
all filters.